Putting out a general video isn't always enough as video content evolves into one of personalization.
It's easier for the consumer to place themselves into the shoes of your product when your video has content tailored to them and their needs. By explaining what you offer and why they need it specifically, your marketing tactics will become more successful.

Share Our Slideshare Presentation:
Consumers Buy More From Personalization
This will affect your marketing and results much more than you may imagine.
A personalized experience makes a customer much more likely to remain on your page and learn more about why your product is the best for them. They like to see things they can relate to, and especially to know that you recognize their value as a customer and what you would like to do for them.
They're also going to be more likely to interact with your marketing promotions in the first place when they can relate to the campaign. These tactics can range anywhere from logic, humor, emotional stirring, and more.
Find what works best for the audience, and go that route. You should also consider several marketing campaigns directed towards several different audiences, if you find you have a wide variety of people who purchase your products. 
If your product doesn't offer a personalized experience that shows why you add more value to your service or product than other companies, a consumer is probably going to turn somewhere that may not have that personalization, but does have cheaper prices and reliable results, such as Amazon.
They're also willing to pay more for having items and services more relevant to them and their needs, so you'll likely see a higher return when you focus your marketing efforts towards creating a unique platform relevant to all types of your consumers. Overall, having personalized websites and video content is going to make the shopping process much more relatable and enjoyable for your consumers. 
Digital Marketers See Personalization Tools as a Must
If you want to keep up with the competition, this is the way to do it. While everyone else is working to make their website and content more relevant to their customer, you need to do the same.
Looking for ways to relate to your audience will help you be more competitive in the market, as you may find yourself even falling behind without it.
When other brands can show their worth in an individualized way to their consumers, you must provide that same experience to avoid them turning to your competitors. You can also use the platform to show how your product or service is different and excels compared to the rest of the industry.
Overall, companies using personalized tools from their websites and content are seeing significantly higher results, and even just more interaction with their marketing programs.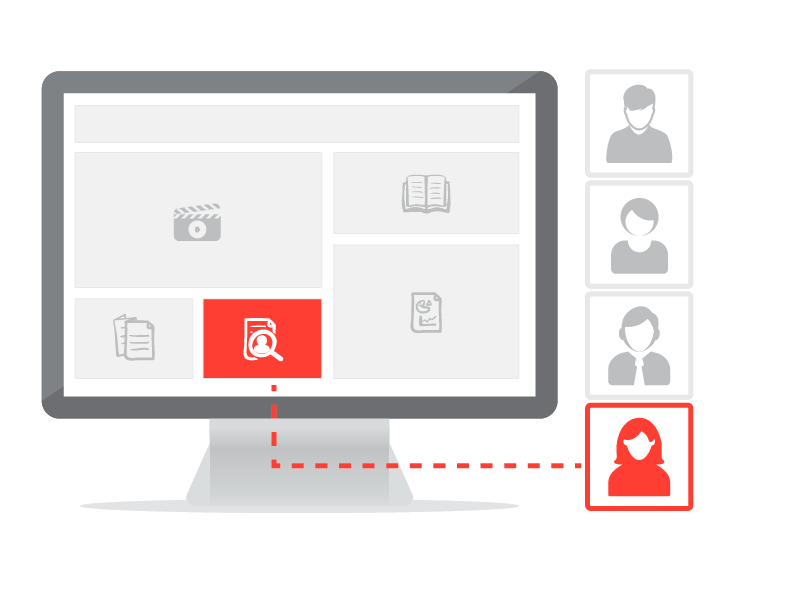 Additionally, many marketers struggle to find the ways to personalize aspects of their marketing their buyers. If you're able to take advantage of their lack of personalization, you're going to become a more obvious choice to the consumer. 
Consumers Expect You to Take the Initiative 
When trying to find a way to improve your product, it's less likely that you can turn to your customers for advice on what you want them to change.
It's more their expectation that you will anticipate their needs and the changing market in order to better serve them. This is an excellent way to highlight these changes and improvements through your personalized content.
12 Stats that Prove Video Content is Disrupting the Internet
Showing the problems you're addressing and what you've done to improve is a necessary part of a company's growth. Remaining stagnant is never a good thing in an ever-changing world, and your customers should always be in the loop on your latest developments. Using video content along with your marketing tactics is going to give you a great increase in interest. 
Another tactic to consider is including information about your brand and its values, as consumers can relate more easily to a product that they feel shares their beliefs and focuses their efforts on things they also find important.
By highlighting in what ways you can relate to the consumer as a brand, versus just a product or service, your viewers will be more likely to purchase something from someone they feel is similar in their morals and priorities. 
They're Open to Your Data Collection
Using different ways to collect data is acceptable to a majority of consumers. They're willing to sacrifice some privacy in order to allow you to make their experience more personalized and appropriate for what you're looking for or tend to shop for.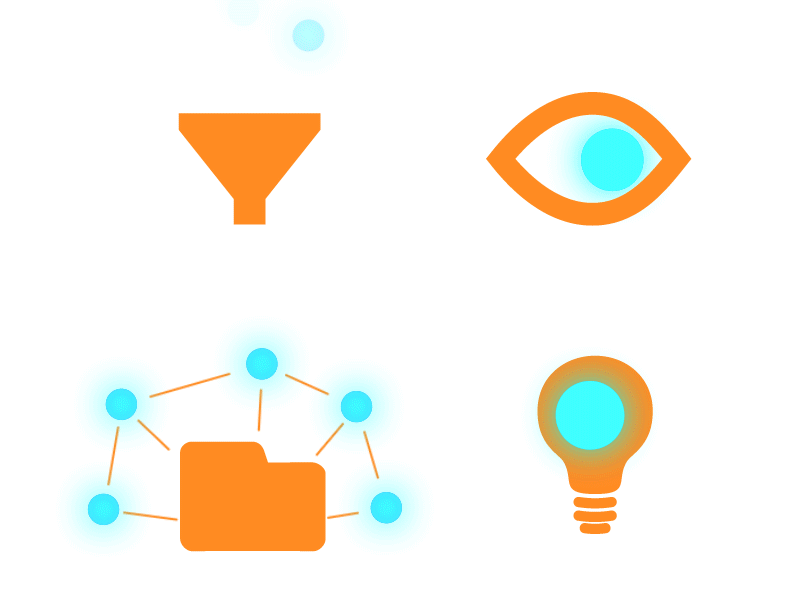 However, they also expect you to walk the fine line between maintaining their independence and not taking advantage of the information you have, and using that information to improve their experience with your company and product.
Ensure that you're using information responsibly and not spamming them with emails simply because you now know what they want and think it will be relevant. 
There is a such thing as too much marketing, so you should be aware of the rate at which you're sharing with your customers and how often you yourself would be interested in receiving contact from a brand you frequent.
You must also consider how often they will be purchasing or requiring your product, as you can then time out your contact with the customer based on when they're most likely to be making a purchase again. 
Your Marketing Makes a Difference
Depending on how good your marketing tactics are, the person who's in charge, and your data gathering, you're going to see a huge improvement on results from your initiatives.
When you have someone focused on analyzing the data, understands what it's saying, and knows how to address those results, you're able to provide your customers with an experience that is tailored to their needs and desires, making it a simple process for them to choose you over your competitors. 
It's important to evaluate often what your marketing plan is contributing to your success and growth, and reevaluate when necessary. You may find your audience shifts or their way of getting information further evolves.
However, keeping up with the marketing trends right now are focused around video content and personalized content, providing your audience with an experience more relatable to themselves from start to finish. 
Looking for More?
Vedia is here to help when it comes to your video marketing needs. You can always turn to Vedia, and we can offer resources and assistance in creating a unique experience for your customers.
Using these statistics and realizing how they can impact your consumer's experience is the key to effective marketing with highly successful results.