Automated Video Ads
Generate Dynamic Video Ads at Scale from Your Catalog, Facebook Product Feed or Google Adwords Account.
Request Demo
Targeted
Fuel higher performance with data driven video ads that match your audience's product interests, buying preferences, location, and more.
Scalable
Built with scalability in mind, Vedia generates hundreds of unique video ads to thousands in virtually the same amount of time and effort.
Integrations
Easily distribute video ads directly from the Vedia platform to ad channels such as YouTube Ads and Facebook Business Manager.
Add Speed, Scale & Automation to Your Video Marketing
As data fuels digital advertising and video consumption soars, data driven video is emerging as the cornerstone of digital marketing.
For Ecommerce
Automated Product Listing Videos
Instantly transform data and product feeds to dynamic videos ads that attract attention and convert viewers. Whether it's real estate listings, e-commerce catalogs automotive listings, etc., Vedia generates contextual videos ads that are relevant to the audience. Vedia also syncs daily with feeds to generate new video ads for products that have updated information such as changes in price or special promos.
Learn More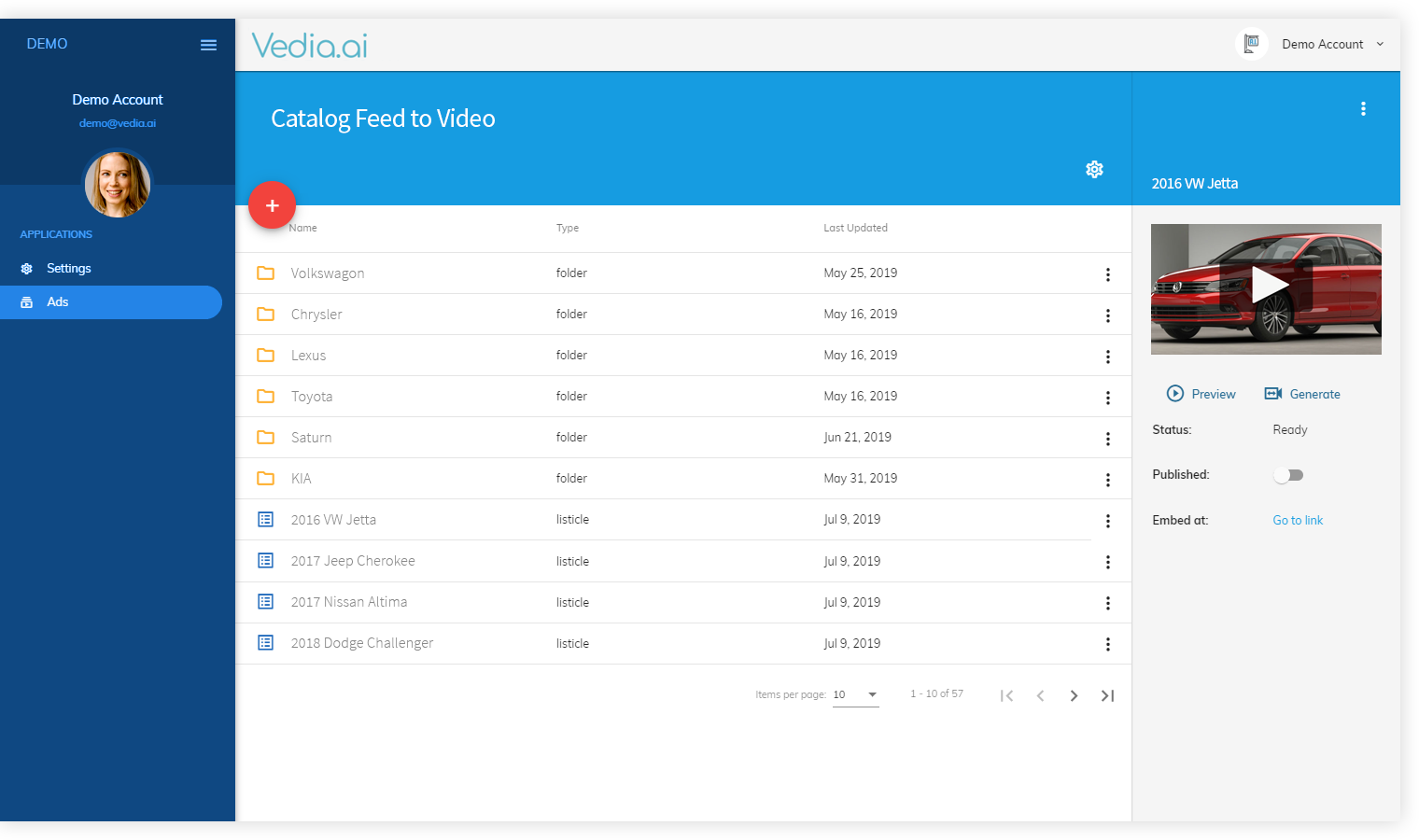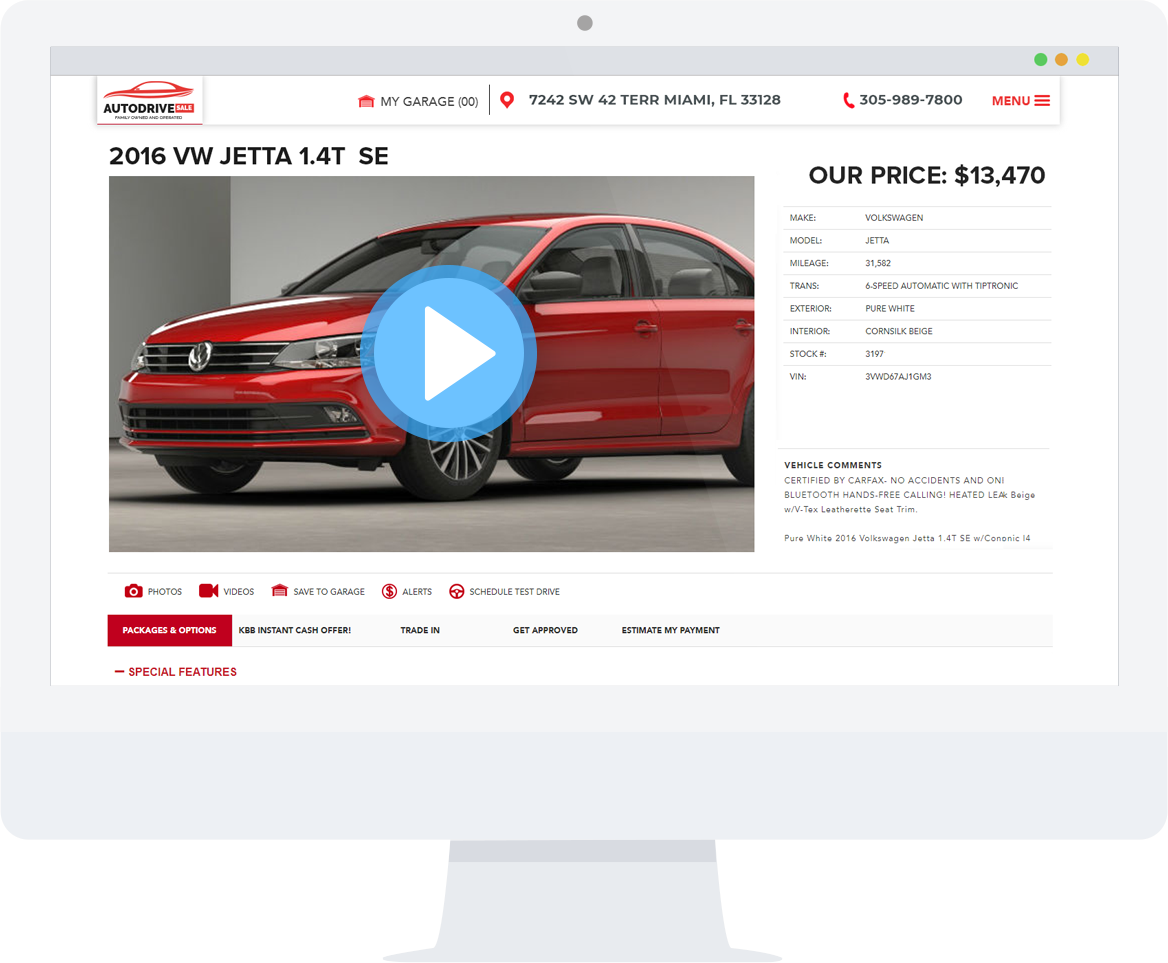 For YouTube Ads
Transform Google Text Ads to Video
Vedia has the power to generate thousands of video ads by using your current AdWords text-based ads and converting them to videos. Save time, money, and resources by using Vedia to complement your current ad strategy with visually appealing dynamic video advertisements.
Learn More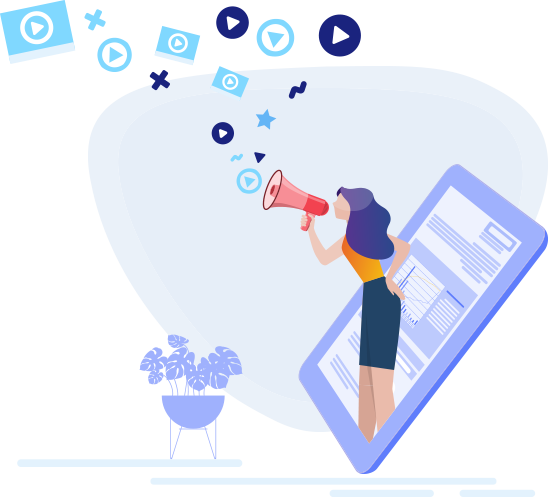 For Facebook & Instagram Marketing
Facebook Dynamic Video Ads
Vedia turns your entire Facebook product feed (real estate listings, travel specials etc….) into thousands of relevant video ads by simply connecting your feed. Vedia's video automation technology combined with Facebook's superior targeting capabilities empowers marketers to deliver the right message at the right time with video.
Learn More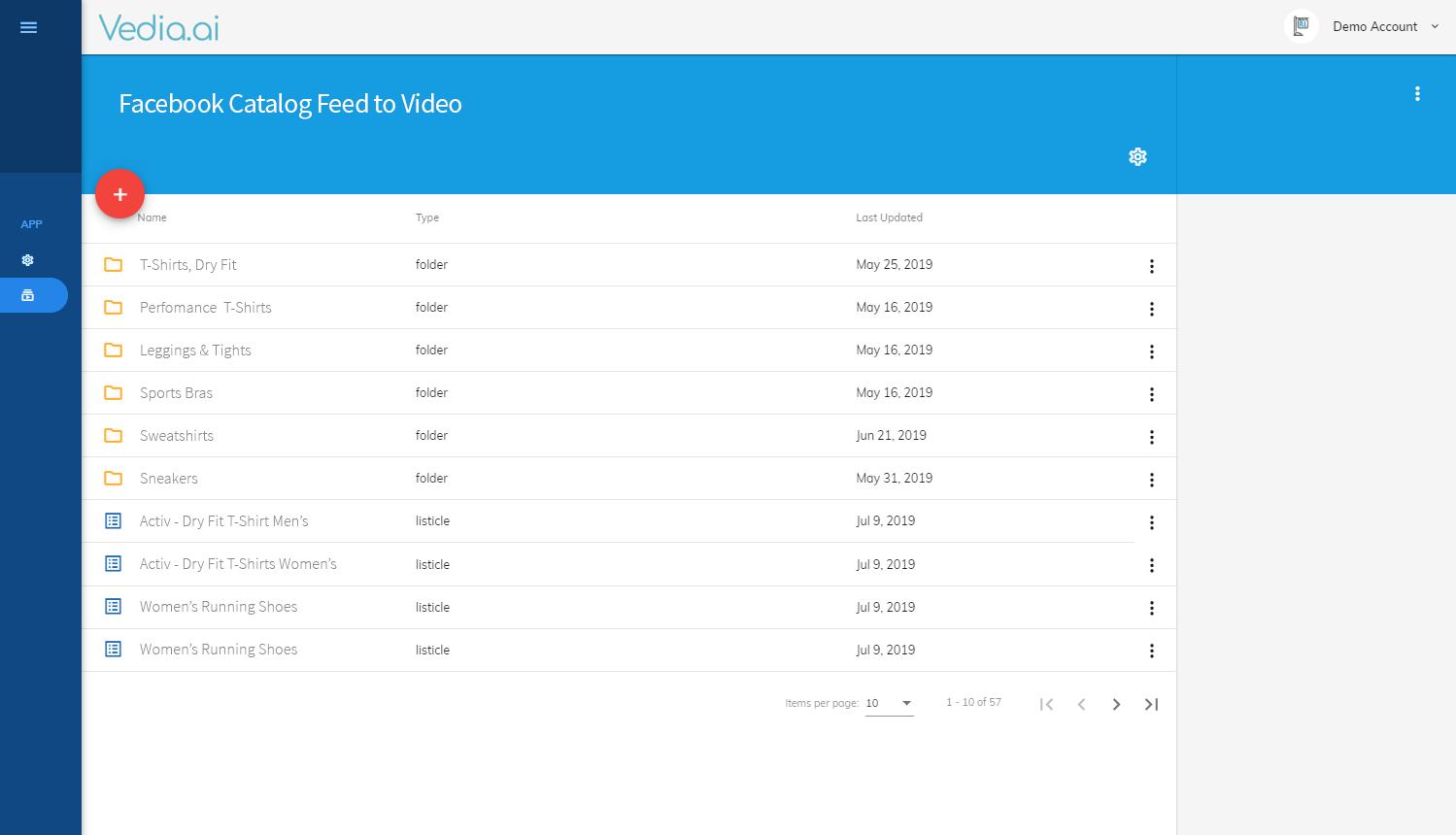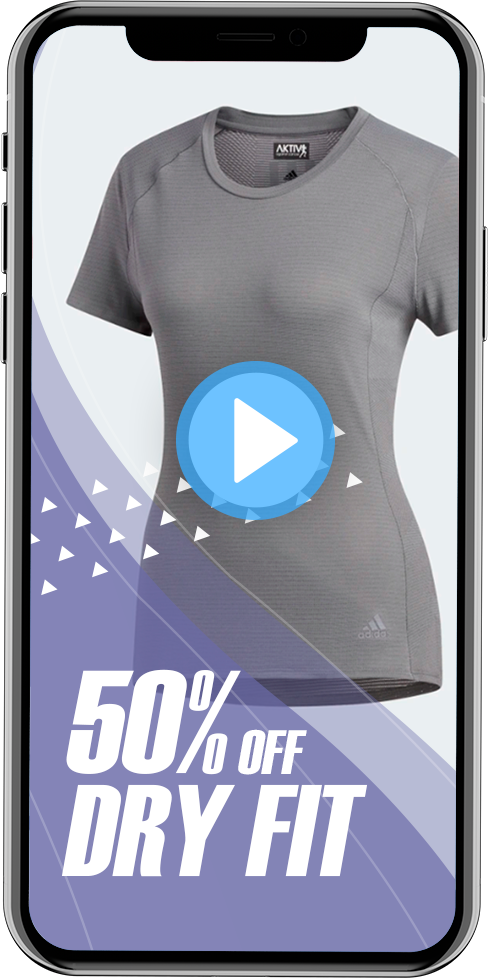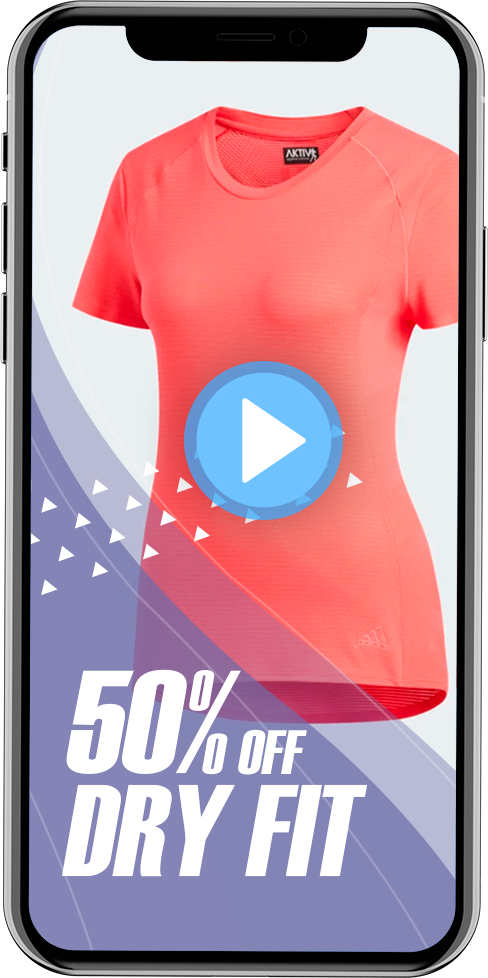 The Vedia Advantage
Grow Revenue
Marketers who use video grow revenue 49% faster than non-video users. Aberdeen
Boost Engagement
78% lift in engagement with data-driven video campaigns compared to traditional pre-roll ads. - Innovid
Consumers Prefer Video Over Text
People are 4x more likely to watch a video about a product than read about it - Animoto
Use Videos to Influence Purchasing Decisions
64% of consumers say watching a marketing video on Facebook has influenced a purchase decision of theirs in the last month. - HubSpot