Video Content to
Fuel Your Business
Premium brand safe videos for publishers. 100% Unique and customized.
REQUEST A DEMO
Ready-Made
Publish unique videos for your website. We produce thousands of professionally crafted video titles for sports, news and a variety of other categories.
Tailor-Made
Original video content from your own website. Easy as 1-2-3. Order custom video content at absolutely no cost.
Our Top Video Requests Include:
Sports
Enhanced statistical analyses
Detailed player, team and league profiles and stats
Historical insights
Game Previews & Recaps
Scores, Standings, Splits & more
Fantasy & Sports Gaming
Much more...
News & Other Categories
Current Events
US News
International
Business
Finance
Science
Weather
& More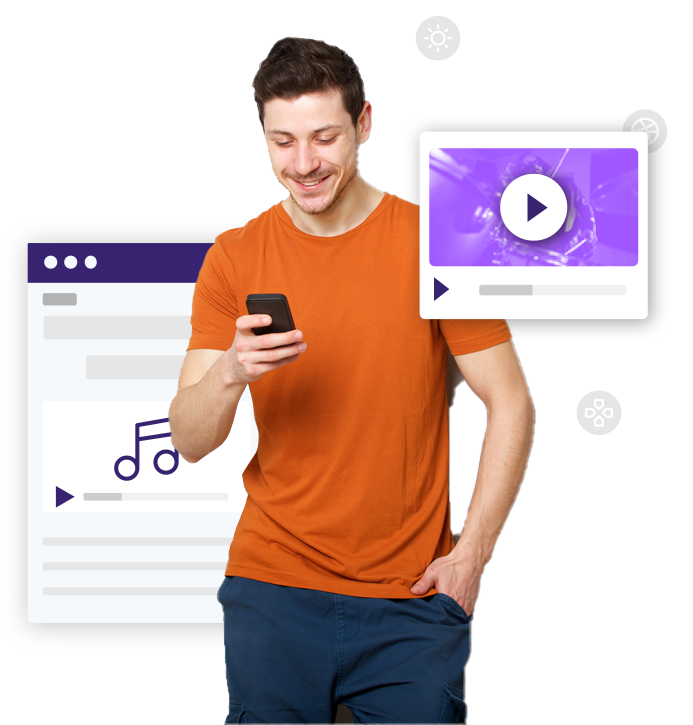 Leveraging the Power of Video
Easy-to-consume video feeds that set the standard for speed, accuracy and consumer engagement.
Vedia is the leading provider of data-driven sports and information video on a global level. For start-ups and well-established publishers alike, Vedia acts as a strategic business partner with a mission to use our video automation platform to engage online viewers in ways that drive bottom line results for our partners.
Request a Demo
Why Choose Vedia?
Increase revenue with higher video inventory levels
Global Coverage
Over 40 Sports, 800+ Leagues and 400,000+ Annual Events. The most enhanced data-driven sports video capability on the planet.
Scalable & Fully Automated
Built with scalability in mind, Vedia generates hundreds of unique videos to thousands in virtually the same amount of time and effort.
Integrations
Easily distribute video directly from an MRSS feed or the Vedia's lightweight video player. Full advertising revenue stack included.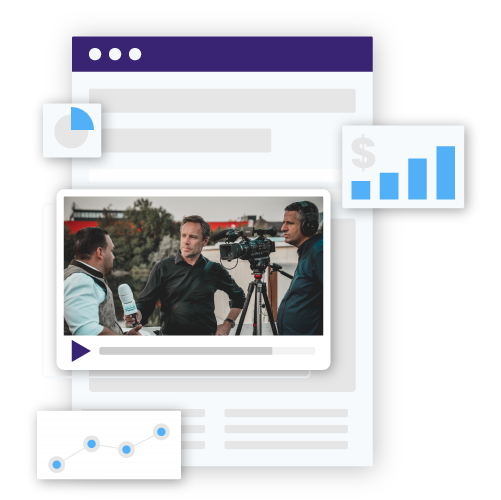 What kind of video is right for you?
We realize every publisher has unique needs, and choosing the right video programming shouldn't be difficult. Let us do the work for you.
We offer publishers three options (you can choose, one, two or all three):
A fully customized solution that aligns video programming with the publisher's unique branding, voice and content strategy.

Selection of video content from any one or more of hundreds of regularly updated packages.

A super-fast way to 'video-enable' their existing written content.