A.I. Powered Video Generation
Scalable Data Driven Video Automation for Marketers, Brands and Publishers.
Request Demo
Automated
Automatically create, personalize, and publish videos on social media for sales outreach, content marketing, promotional ad campaigns, and much more!
Scalable
Built with scalability in mind, Vedia generates hundreds of unique videos to thousands in virtually the same amount of time and effort.
Targeted
Deliver the right message at the right time with video. Vedia helps you increase engagement and boost conversions with data driven video.
Increase Engagement with the Power of Dynamic Video
Vedia helps companies create data-driven videos throughout the funnel to increase awareness, educate prospects, nurture leads and enhance the customer experience.
For Marketers & Ecommerce
Dynamic Video Ads
Vedia's automation helps marketers engage audiences with dynamic video ads that match their specific product interests, buying preferences, location and more. With Vedia marketers can instantly transform thousands of text-based Adwords campaigns into video ads for YouTube or automatically turn an entire product catalog feed into dynamic video ads for Facebook and Instagram.
Learn More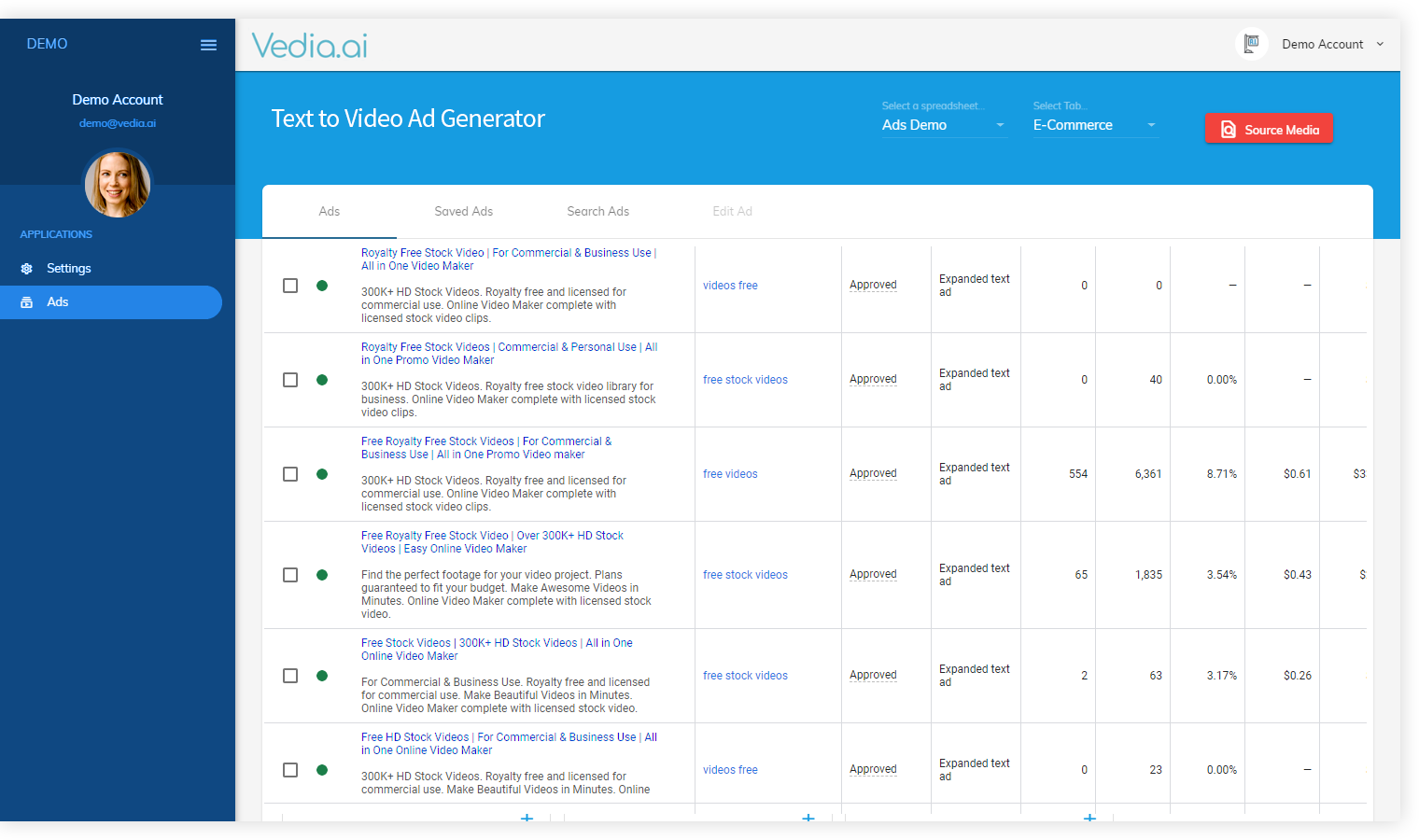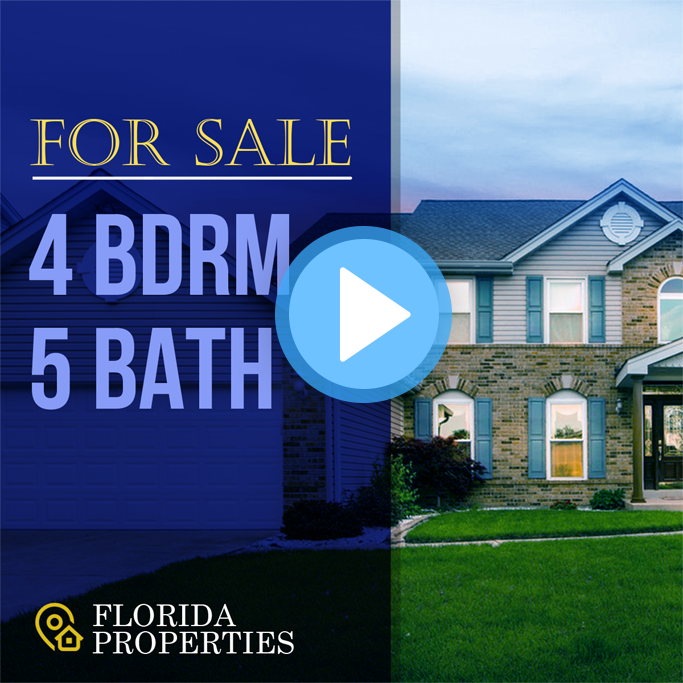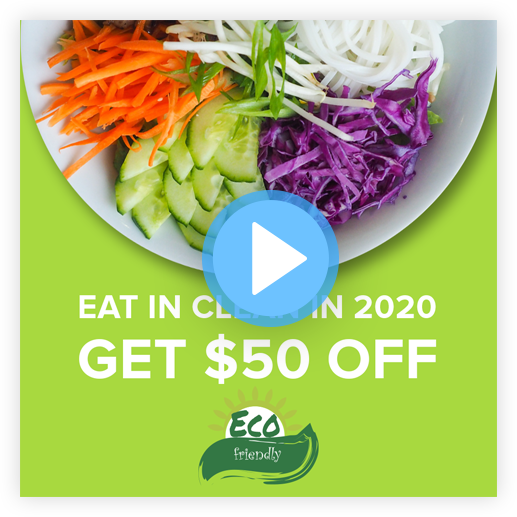 For Content Marketers & Digital Publishers
Automated Video Content
Consumers today expect all their digital experiences to be individually relevant and video is no exception. Vedia's automated video 'mail merge' solution helps brands meet those consumer expectations and turns good customer experiences into great ones with personalized loyalty videos at scale. By transforming their CRM data into highly personalized video experiences brands can deliver the right message with video for every step of the journey.
Learn More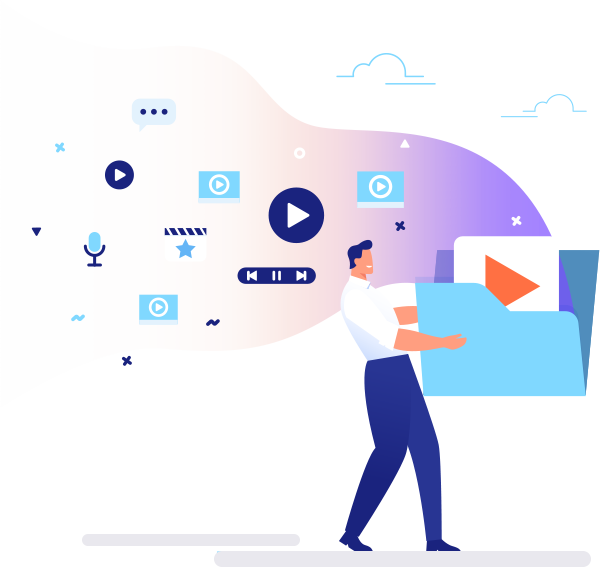 For Brands
CRM Powered Video
Vedia enables publishers, new sites and content marketers to scale their video production and engage their audiences through automated video. RSS feed to video workflows provide daily video recaps of the days top headlines on a publishers site while text to video automation enables writers to transform their text based articles into video content for social media.
Learn More
Data Driven Video Automation
---
Vedia transforms your existing data sets (spreadsheets, CRM data, product listings, etc.) to high-performing video assets that'll attract and convert viewers throughout all your distribution channels. Improve your marketing dollars' ROI with data-driven videos.
Leverage the Power of Video
Increase Conversions
Using videos on landing pages will increase conversions by 86%. - WordStream
Video Ads Are Booming
Video ad spend is forecast to grow 52% from $34Bn in 2019 to $52Bn in 2023. - Statista
Boost Revenue
Businesses that use video grow revenue 49% faster than non-video users. - Aberdeen
Drive Traffic With Video
82% of internet traffic will be video by 2021 - Cisco